Dreaming of your big day is fun but planning it can be stressful. Unless, of course, you're planning it in Vegas – where everything from top-notch wedding professionals to easy transportation makes the experience a breeze. Read on to discover a few of the many ways that the Wedding Capital of the World makes wedding planning worry-free.
Leave the Planning to the Professionals
Many venues come with on-site wedding planners, from the several indoor and outdoor venues at Caesars Palace on the Strip to Bear's Best Golf Club Las Vegas with its views of the Red Rock Canyon. However, even if your venue does not come with one, Vegas has many tried and true professionals who are ready to help you coordinate every moment of your big day. For instance, Simply Weddings Las Vegas offers full-service wedding planning and coordination for any kind of affair you can imagine. Cactus Collective will cover every detail of your day, whether it's a private elopement in the desert or a family celebration with lots of out-of-town guests.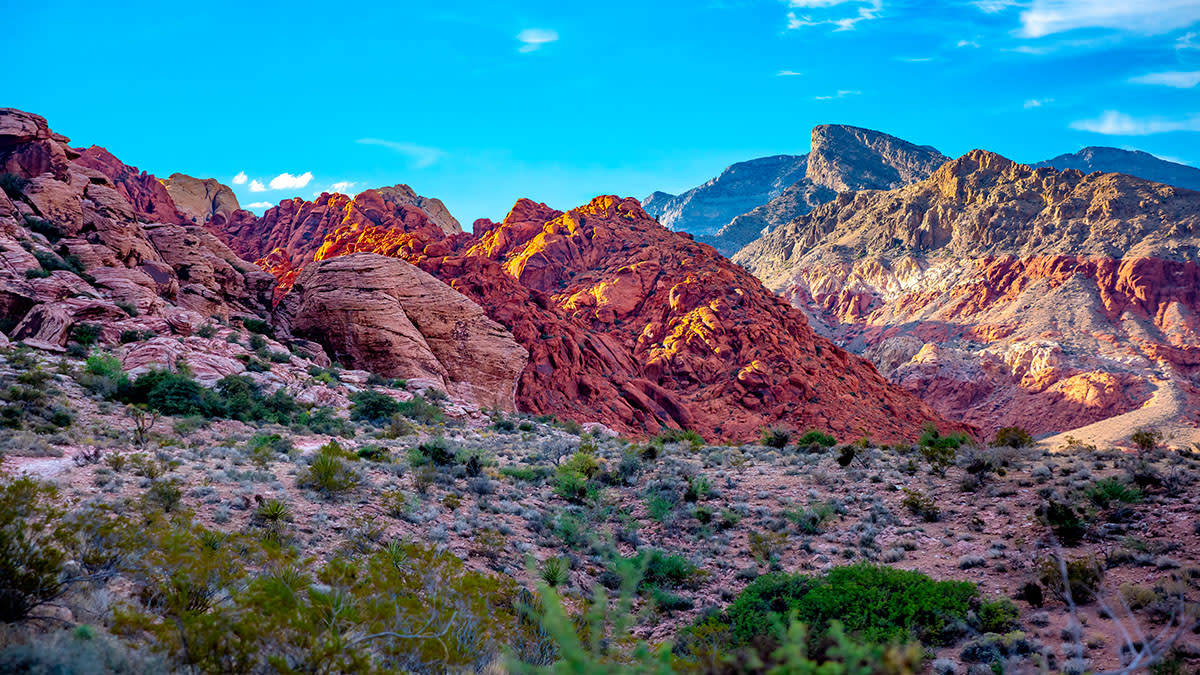 Red Rock Canyon
Same Day Marriage Licenses
Over 200 licenses are issued each day at the Clark County Marriage License Bureau, which is open seven days a week (8 a.m. to midnight) — even on all holidays! Also, there are no blood tests or waiting-period requirements to get hitched in Las Vegas. You simply must be at least 18 years old and have the $102 license fees (credit or debit only). Oh, and being a Nevada resident is also not required! You can also find helpful links and more insight here.
An Endless Variety of Activities for Wedding Guests
How nice will it be to not worry about whether your guests are entertained between wedding festivities? For those seeking a bit of culture or some Vegas history, there's the Bellagio Gallery of Fine Art at Bellagio Resort & Casino and the Neon Museum with over 200 neon signs from Vegas's past. The outdoor enthusiasts among your guests can make a day trip to Valley of Fire, The Arts District in Downtown Las Vegas contains several craft breweries perfect for gatherings, including HUDL, with its expansive outdoor patio and 22 beers on tap. And of course, there are no boring nights in Vegas - guests can choose from shows like Mystere at Treasure Island and David Copperfield at MGM Grand Hotel and Casino.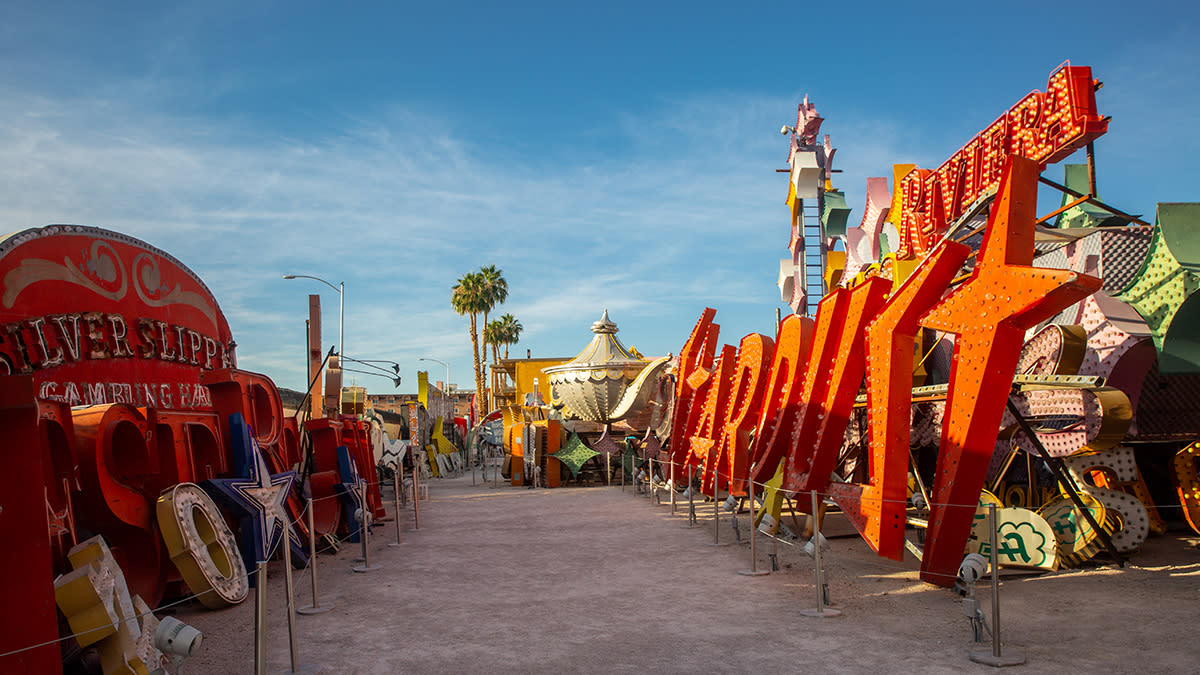 Neon Museum
It's Easy to Get to – and Get Around
Get ready to breathe a big sigh of relief: In Vegas, getting around is effortless and affordable. With Harry Reid International Airport minutes away from anywhere in Vegas, rideshare, and taxi rides are readily available. Las Vegas is one of the most walkable large cities in the US, but the Las Vegas Monorail is a fun and easy option for gliding from one event to the next. There's also Las Vegas Deuce on The Strip, a double-decker bus that runs locals and guests along The Strip 24 hours a day.
Professional Photographers to Capture Your Big Moment
Many Vegas wedding venues provide photographers to capture all the special moments, such as Wynn Resorts, which offers photographers, photojournalists, and video professionals and a range of packages, including an á la carte option – if your post-ceremony celebration ventures off Wynn property, you can take your photographer along with you. Of course, there are many talented and savvy local wedding photographers as well. To name a few proven standouts, there are Lily & Lime, Karissa & Russ Co, and Sarah Jay Photography LV.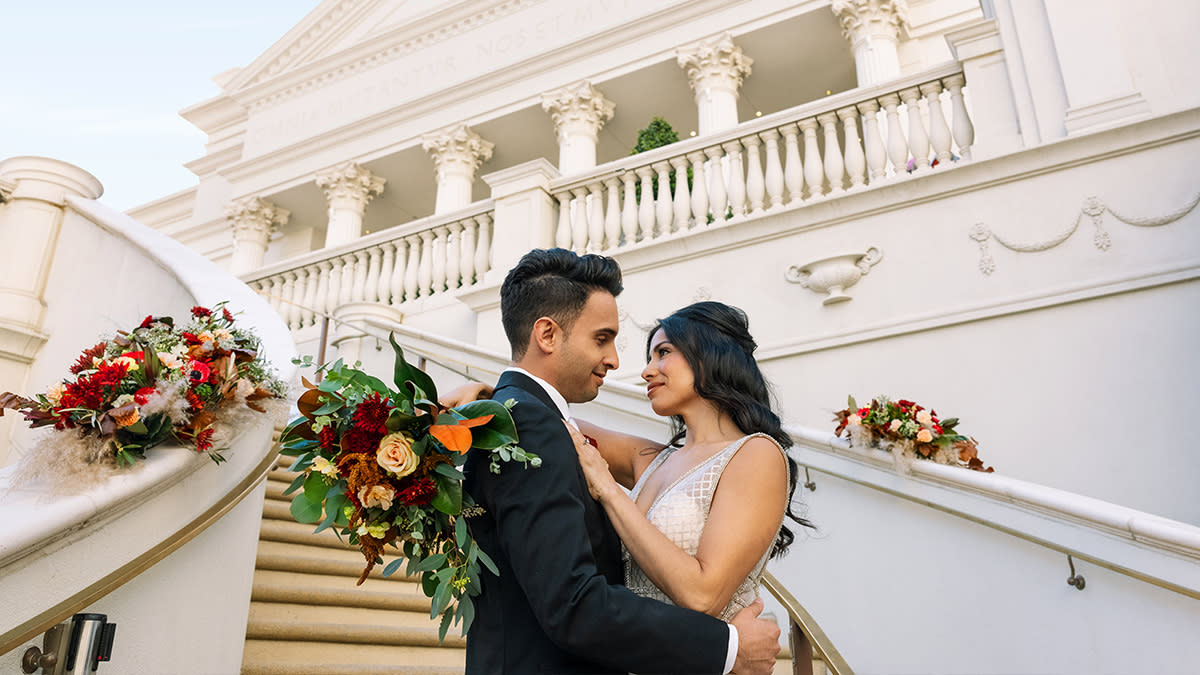 Dining Options at Every Price Point
There's no reason to settle for anything other than exactly what you want when it comes to dining options for your big event. Many Vegas wedding venues offer customizable menus to fit your preferences and numbers of guests. For example, if you're throwing your wedding at a Resorts World Las Vegas venue, their catering services provide custom menus with limitless options, whether you have a small party or host hundreds. With its variety of private event spaces and its range of menus, Carson Kitchen in Downtown Las Vegas is a restaurant that offers an array of choices. Foodies will love Cut and Taste Catering, an established Vegas favorite that promises the ultimate experience for you and your guests from beginning to end.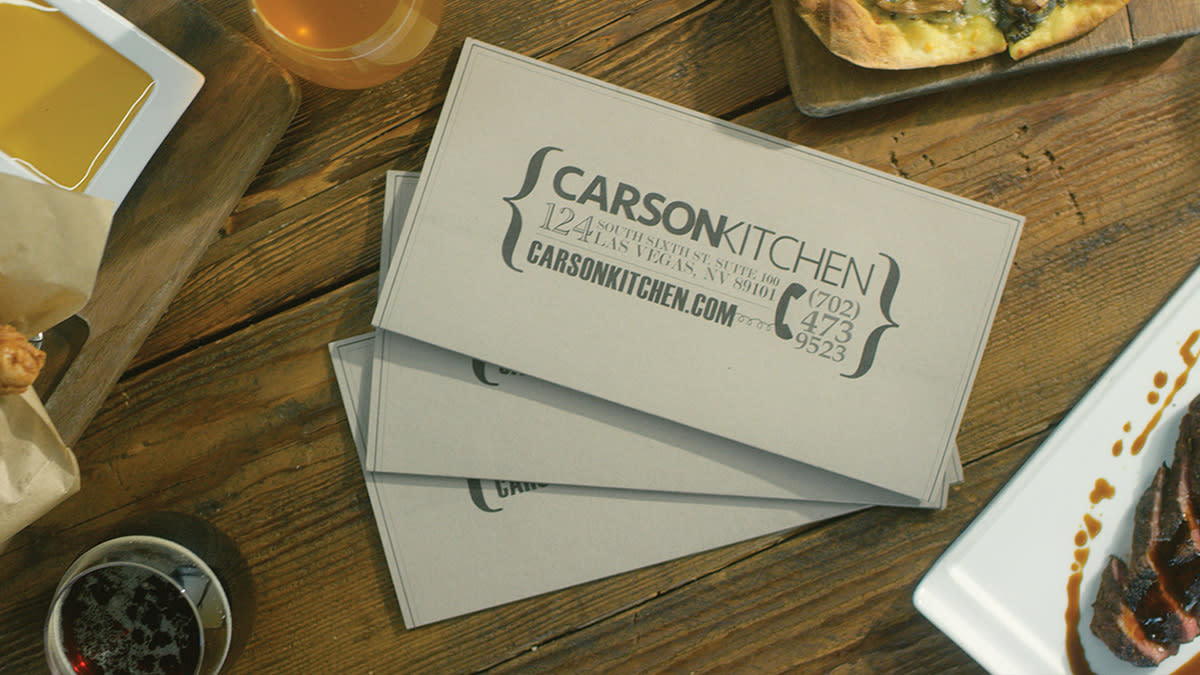 Carson Kitchen in Downtown Las Vegas
Because Las Vegas has countless options for turning your big day fantasy into reality, wedding planning is a stress-free experience. Start planning your dream wedding in Vegas today.