When it comes to a Cinco de Mayo fiesta, no place does it better than Las Vegas. From authentic cuisine to mouthwatering cocktails, you and your amigos will celebrate all night long. Here's what's going on in Las Vegas this year.
Are you really getting into the Cinco de Mayo spirit if you don't enjoy a street taco or two? And at Uno Mas, you have 12 authentic options to choose from. Whether you like to keep it simple with pork al pastor and carne asada, or embrace your adventurous side and order lengua (beef tongue), once you dig in, you can't help but say, "uno mas." The exciting taqueria also offers a variety of beers, cocktails and Mexican sodas so you won't miss out on the full experience.
iVIVA! (Resorts World Las Vegas)
The name says it all! Enjoy a collection of Latin cultural favorites from chef Ray Garcia, including handmade corn masa tortillas and freshly prepared ceviches, guacamoles and salsas. The menu spotlights regional dishes and seasonal ingredients designed as small plates, appetizers and shareable entrees. iVIVA! also offers a weekend brunch and a prix fixe menu option.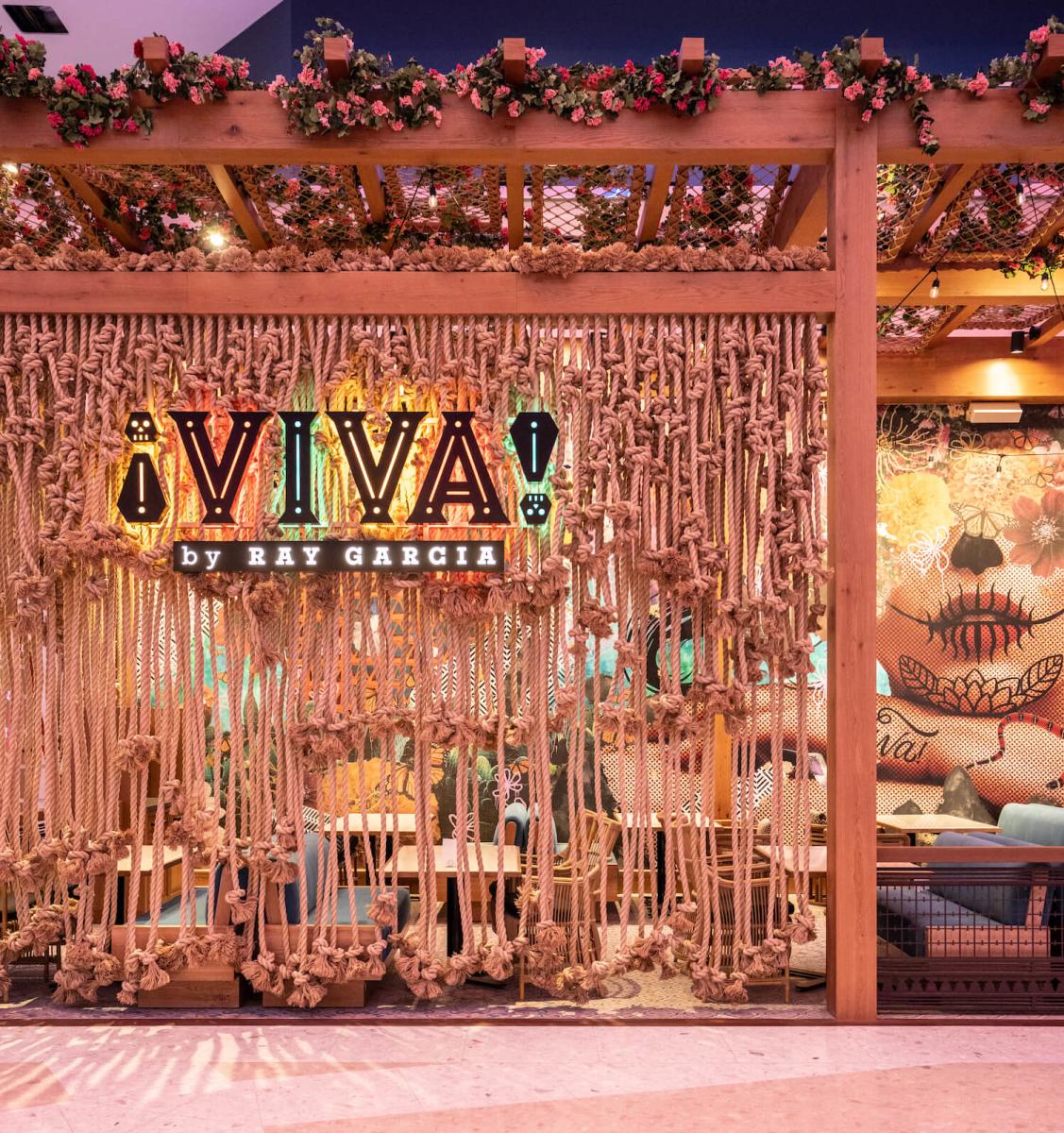 iVIVA! at Resorts World Las Vegas
China Poblano (The Cosmopolitan of Las Vegas)
China Poblano is what happens when you mix Chinese and Mexican cuisine and it's straight-up delicious. With a huge tequila list, including mezcal flights; Chinese cocktails; and the foamy, one-of-a-kind, salt-air margarita, this is the place to get a really good drink. On Cinco de Mayo, it'll have a special menu, mariachi and more.
Casa Calavera (Virgin Hotels Las Vegas)
The party is always on at Casa Calavera inside Virgin Hotels Las Vegas. With weekday and Sunday happy hour specials, Taco Tuesday every week (beef, chicken, pork, shrimp and fish), and live music on Friday nights — it's the perfect place for a Cinco de Mayo fiesta.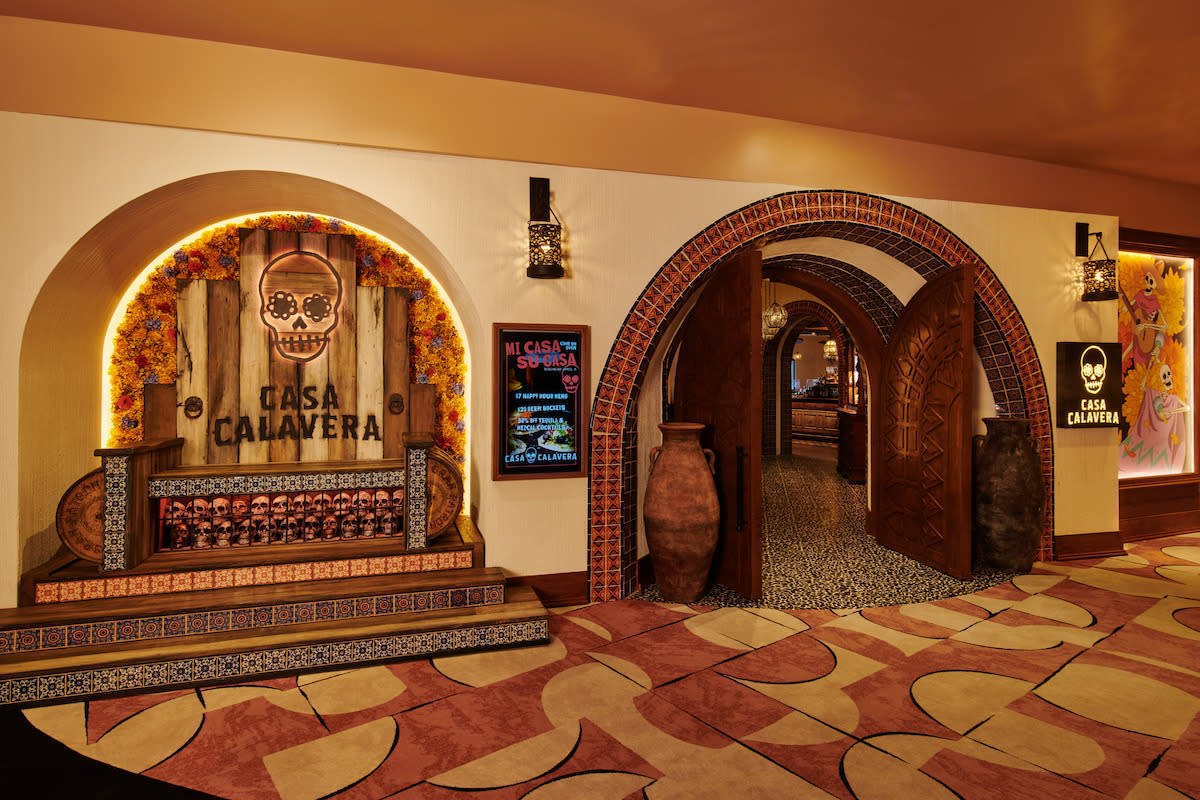 Casa Calavera at Virgin Hotels Las Vegas
Truly embrace the Cinco de Mayo soul with a fiesta that has all the elements at The Plaza. Lucha libre wrestling, mariachi, folklórico dancing, and an enormous piñata set the stage for an unforgettable party. Come for the entertainment, stay for the food and drink specials, of which there will be many. 
Ghost Donkey (The Cosmopolitan of Las Vegas)
Take your love for Mexican cuisine to creative new levels at Ghost Donkey. Sample from the large mezcal and tequila menu or go rogue with the Mushroom Margarita: Using a delicious Mexican truffle, huitlacoche, alongside joven mezcal, you won't soon forget this innovative cocktail. Cool down with the new, frozen Stealth Margarita, which will give you a spicy, chilly jolt. Pair either of these favorites with the Truffle Nachos and this year's Cinco de Mayo won't soon be forgotten.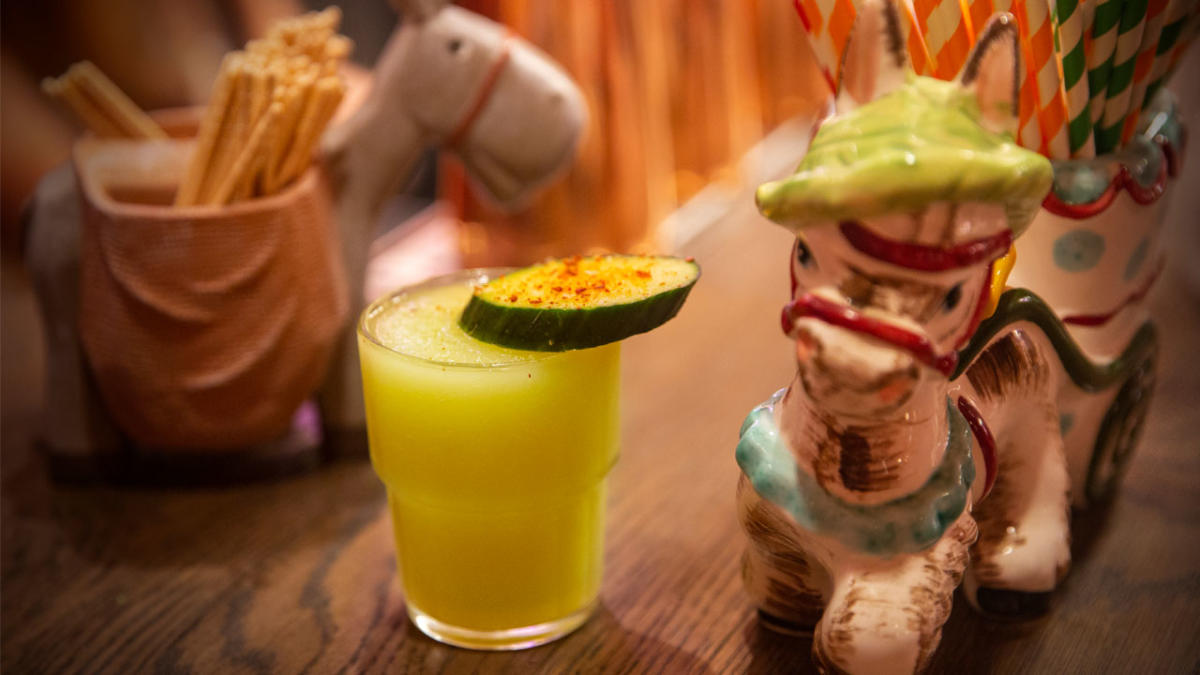 Ghost Donkey at The Cosmopolitan of Las Vegas
Hussong's Cantina (Mandalay Bay)
Hussong's claims that the margarita was invented in 1941 by one of its bartenders, Don Carlos Orozco, and you can taste his original recipe in its Premium Margarita anytime! It will celebrate the holiday with plenty of drink specials, live mariachi and other surprises.  
Chayo (The LINQ Hotel + Experience)
Take your Cinco de Mayo to new levels with a ride on a mechanical bull followed by an upscale Mexican meal. Listen to the DJ play the hits while sipping on a High Roller margarita as you look up at its namesake, the world's largest observation wheel. From sangrias to cervezas, you can't go wrong at this playful location.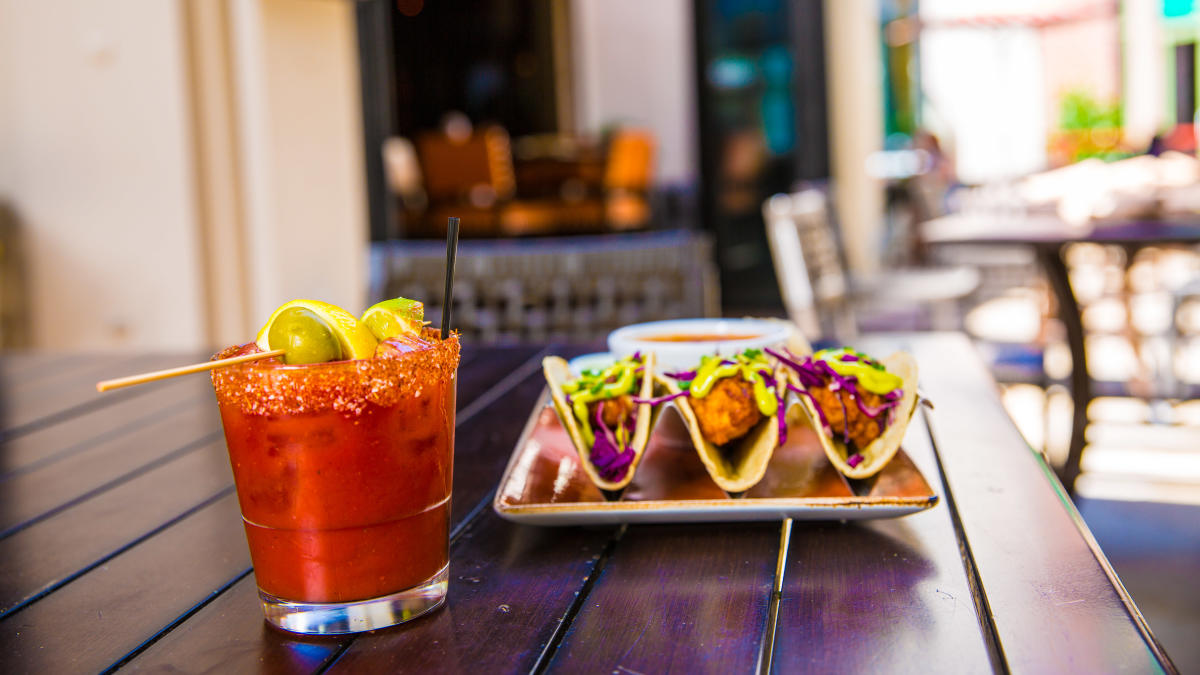 Chayo at The LINQ Hotel + Experience
Peyote (Fremont East District)
Peyote in Downtown Las Vegas is hosting a Cinco de Mayo festival complete with live mariachi and banda music, dancing, cocktails and prizes! The menu is filled with Mexican-inspired classic dishes and each guest at this party will receive a complimentary shot of Calirosa tequila.
Nacho Daddy (Fremont East District)
This off-the-Strip spot has the perfect Cinco de Mayo vibe for big groups, families, or those just looking for really good food at the right price. To celebrate, grab a pitcher of margaritas to split over unique dishes like the Filet Mignon Nachos, Vegan Burrito and Thai Chicken Bowl. Don't forget to order a World-Famous Scorpion Shot (or two).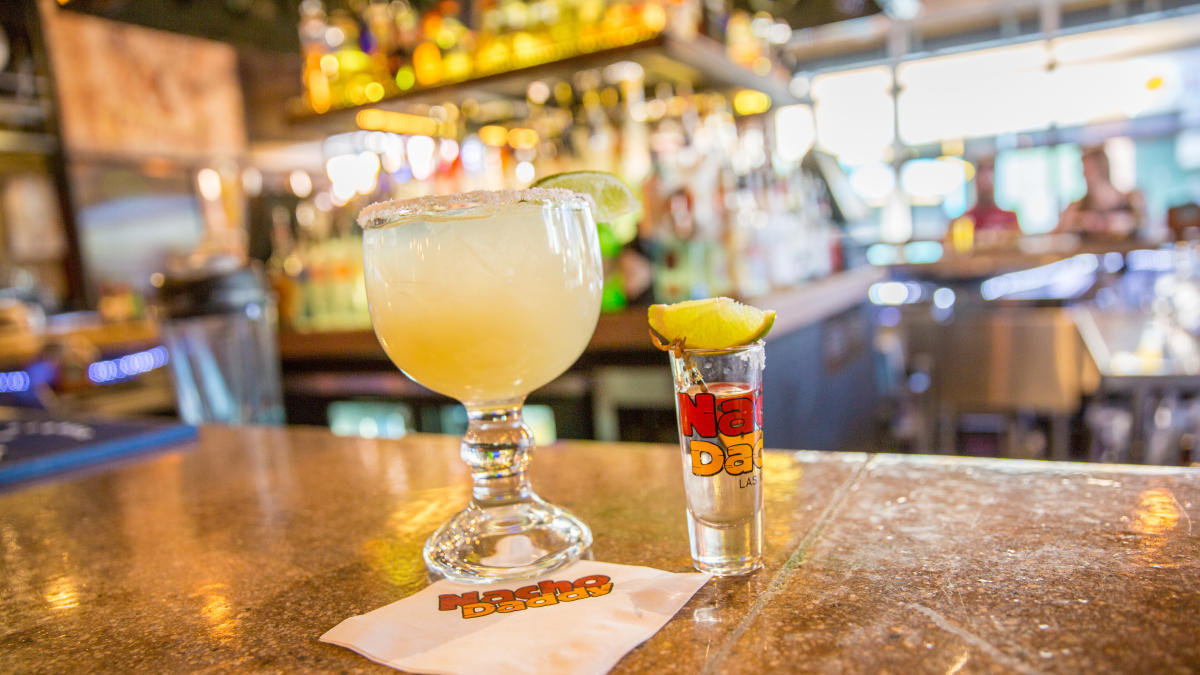 Nacho Daddy at Fremont East District
People come to Border Grill to try celebrity chef duo Mary Sue Milliken and Susan Feniger's famous Latin flavors in their urban cantina. Border Grill's Cinco de Mayo fiesta will include mariachi, live entertainment, giveaways, and more. Partake in a bucket of Mexican beer or a Casa Noble Crystal Margaritas to complement the Duck Taquitos, Agave Charred Pork Chop, or Yucatan Ceviche.  
Javier's (ARIA Resort and Casino)
For an authentic experience, Javier's has mastered the hand-shaken margarita. Explore the vibrant Mexican flavors and high-quality ingredients with elevated recipes including fresh ceviche, Angus steak, mole poblano and more. The Aztec-inspired atmosphere coupled with delicious food and drinks make them a must visit for an upscale Cinco de Mayo adventure.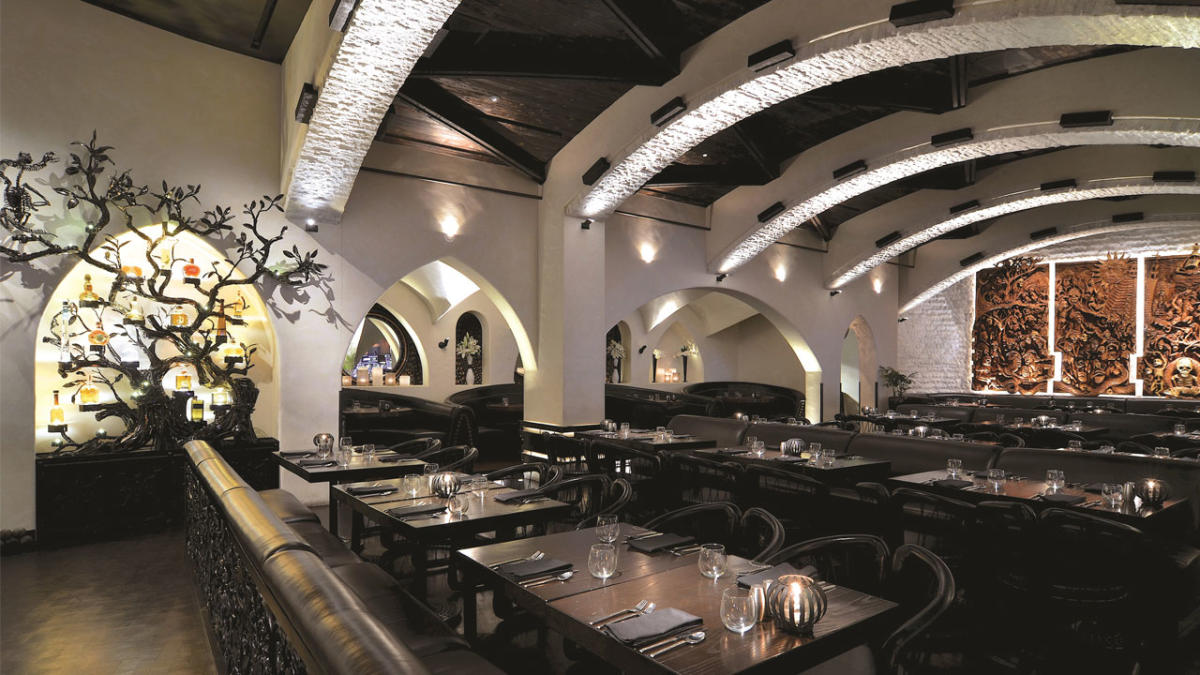 Javier's at ARIA Resort and Casino
Just off the Strip, in an unassuming location, El Dorado Cantina uses locally sourced ingredients to craft its authentic Mexican food. The swanky atmosphere will put you in the celebratory spirit while you try one of its signature margaritas or a shot of one of its 100 varieties of tequila.