Do you want your Las Vegas wedding ceremony to be romantic, iconic and easy? You've got it! In true Vegas fashion, you can have your pick of instant "I dos" with a drive-thru wedding. Each venue is going to offer a ceremony that's as easy to pull off as it is memorable, so read on for how to plan your incredible drive-thru wedding in Vegas.
How does it work?
Where to start
First, you and your beloved need to stop by the Clark County Marriage License Bureau (open any day of the week from 8 a.m. to midnight and on all holidays, no exception). While the bureau assures a quick process once you're there, you can get a head start by preregistering with Clark County online. With your marriage license in hand, you're ready to get married!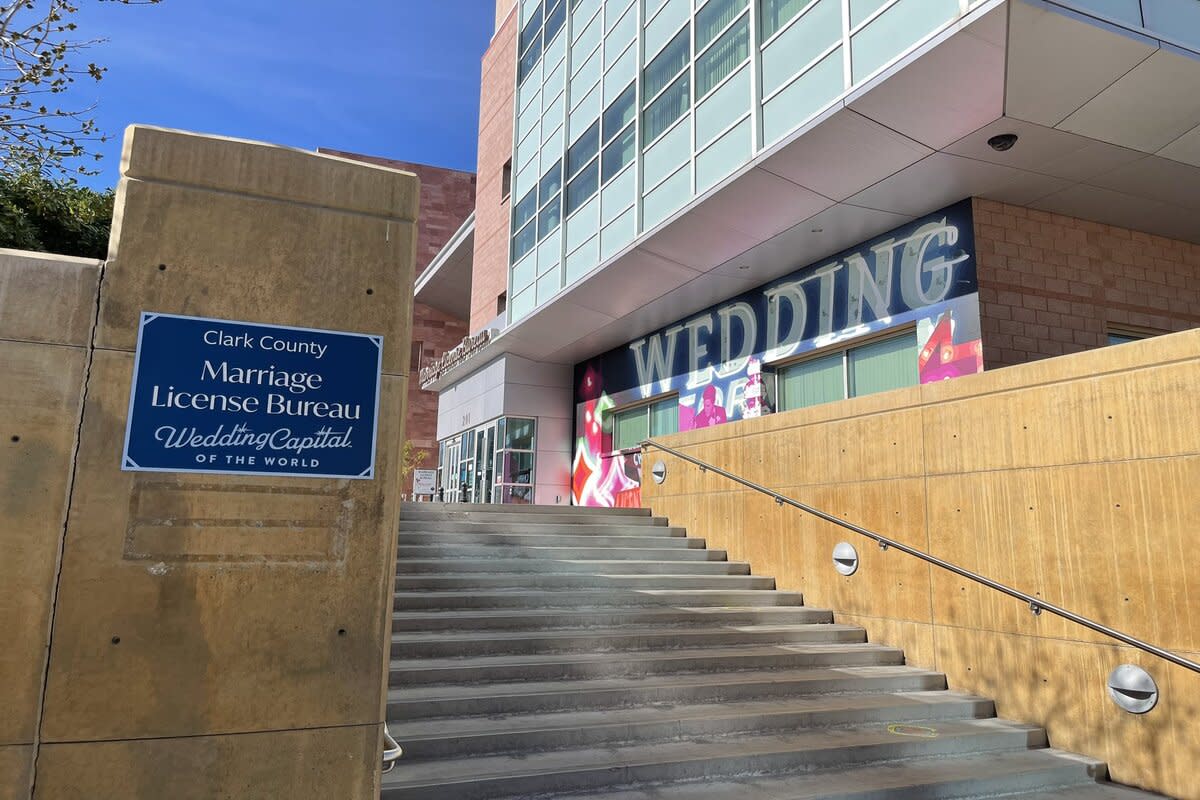 Clark County Marriage License Bureau
The necessary documents
For your appointment at the bureau, bring a valid form of identification for each of you, as well as your preferred payment option. A blood test is not required.
The cost
The marriage license costs $102 and there is an additional fee for paying with a debit or credit card. Checks are not accepted.
Where can you have a drive-thru wedding?
Near the Arts District in Downtown Las Vegas, about five miles from the Strip, you can find a few different options for your drive-thru wedding, including:
Exchange your vows at this famous chapel and glide through the beautiful Tunnel of Love with its celestial ceiling of cherubs and stars. Make your first pit stop as a married couple at its gift shop to pick out some sweet keepsakes, such as eternity locks and champagne glasses.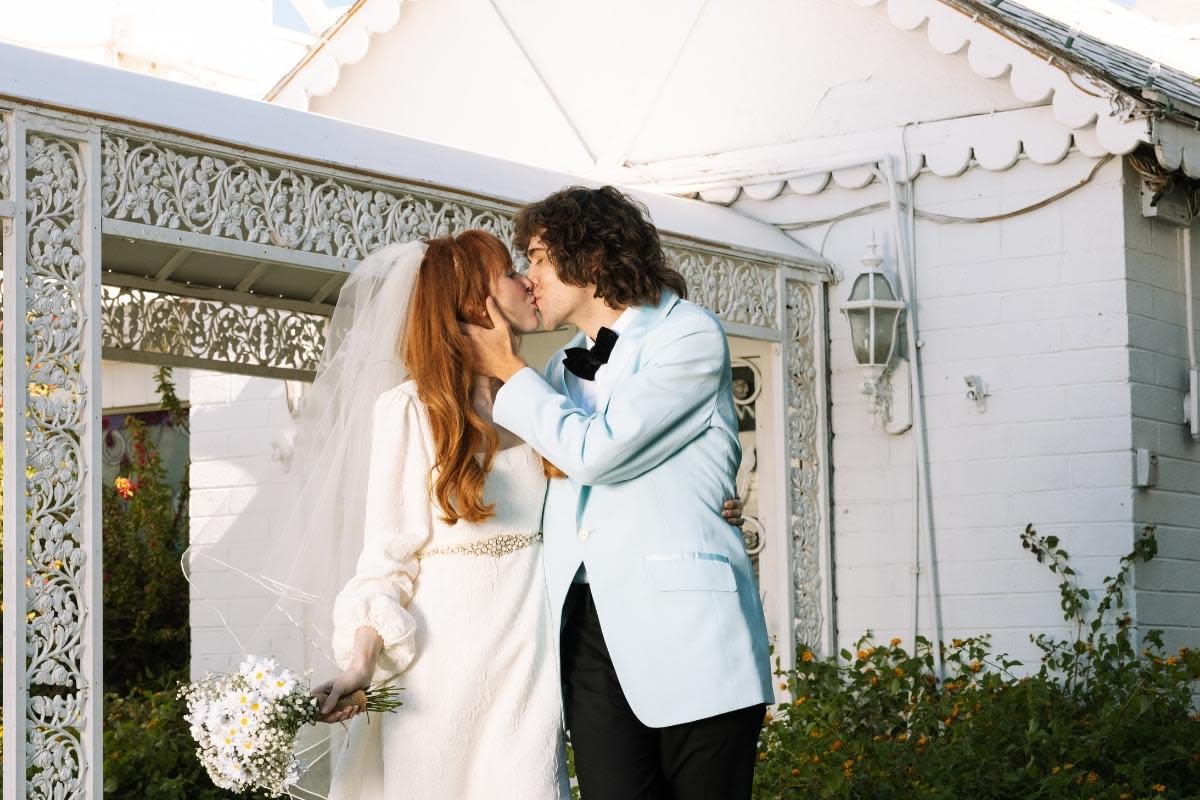 A Little White Wedding Chapel
Get married in a complimentary private limousine at A Special Memory Wedding Chapel and even commemorate your incredible moment by taking a photo tour along the Strip with one of its professional photographers.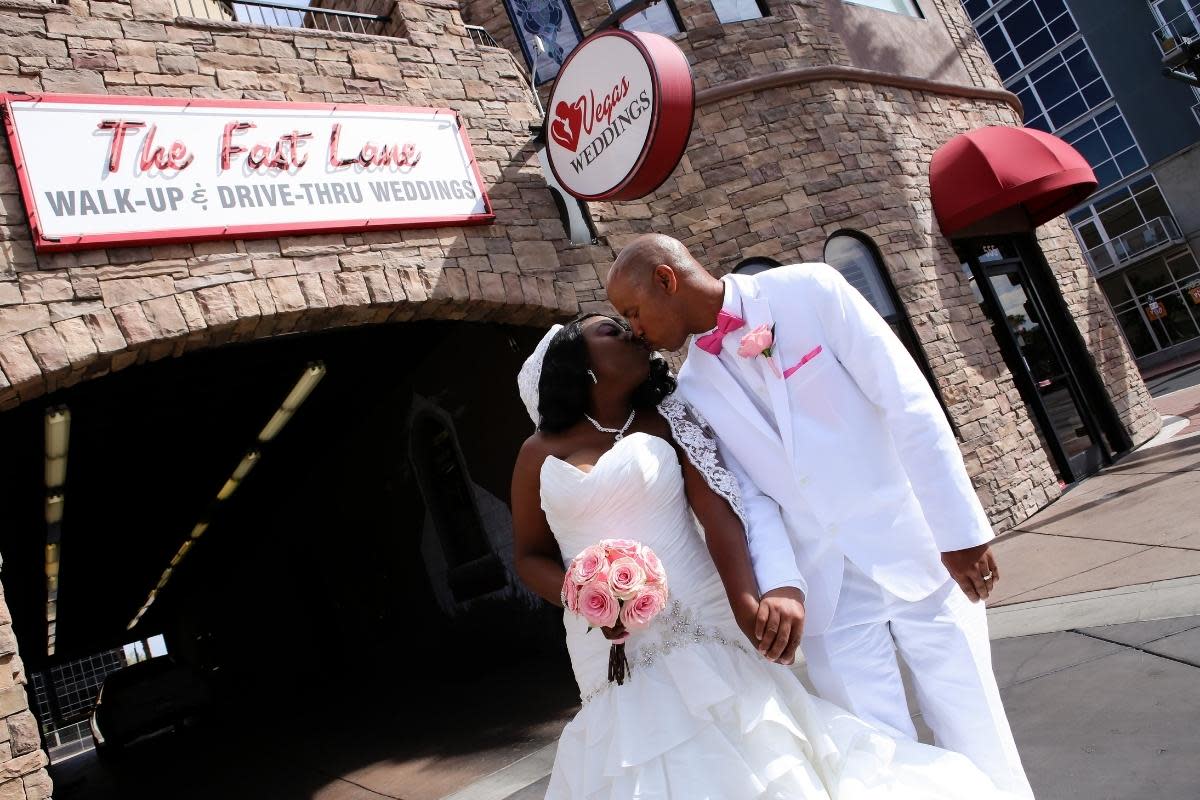 Fast Lane at the Wedding Chapel of Las Vegas
Here's a wedding option for those truly living in the moment – you can drive or take a stroll through the Fast Lane at the Wedding Chapel of Las Vegas. The drive-thru is even open from 8 a.m. to midnight on holidays.
Is there anything else you should know?
What to anticipate
Expect plenty of options! Many chapels offer customized bouquets and boutonnieres. Religious or civil ceremonies are available at most venues, too. Don't worry about a guest list or even bringing a guest – you can hire a witness. 
The rest of your Vegas wedding adventure
Arranging your drive-thru ceremony is a breeze, so when you're ready to plan the rest of your festivities, check out our articles on Vegas wedding food options, ideas for your trip's itinerary, and the best wedding photo locations.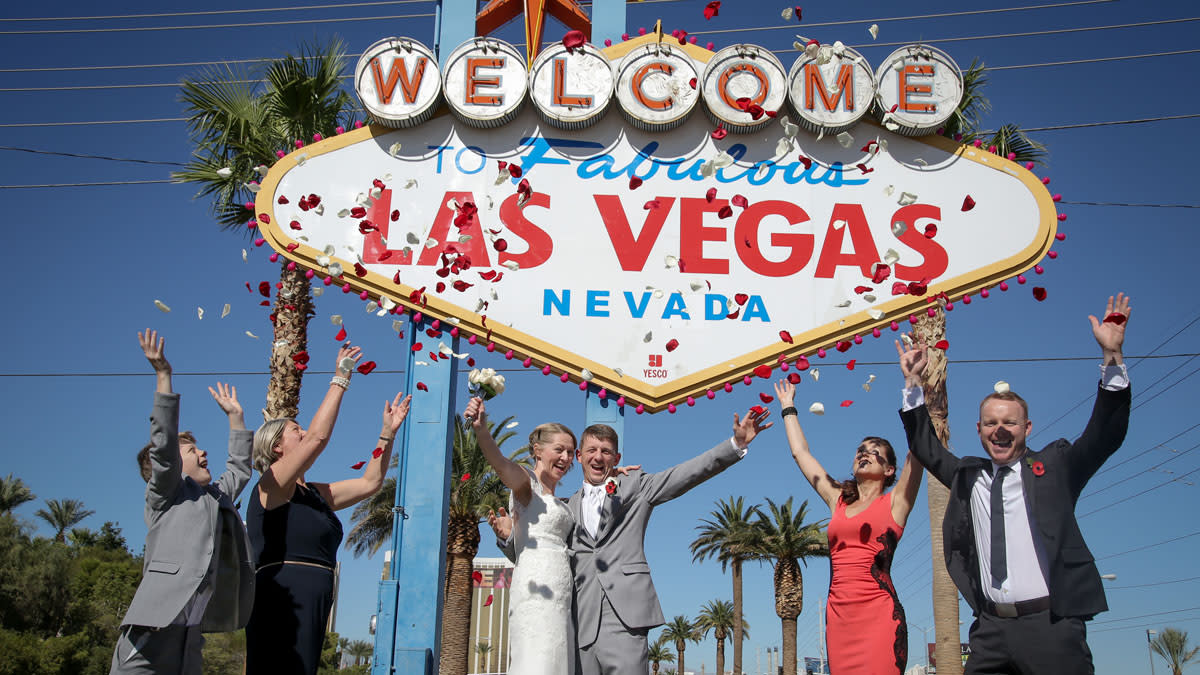 Las Vegas Sign
No matter where or how you get married in Las Vegas, your day is going to be a dream come true. So, if you wish to have an instant ceremony, then your destination is one of Las Vegas' drive-thru wedding venues. Plan your Vegas drive-thru wedding today.