Forget "I need a vacation from my vacation." Your long weekend in Vegas will have you so blissed out that you'll be ready to turn around and do it again. And don't worry about planning what to do while you're here. We've got the perfect itinerary. Now pack your bags, it's time to go.
It's Friday Night in Vegas, Baby!
You've arrived at your hotel, and now it's time to unwind and get into Vegas vacation mode. After check-in, head to the 60th floor of Legacy Club at Circa Resort & Casino and grab a signature Sunset Spritz. Step onto the club's terrace and take in that dramatic view of the Strip. The night is young, and this Las Vegas weekend has only just begun!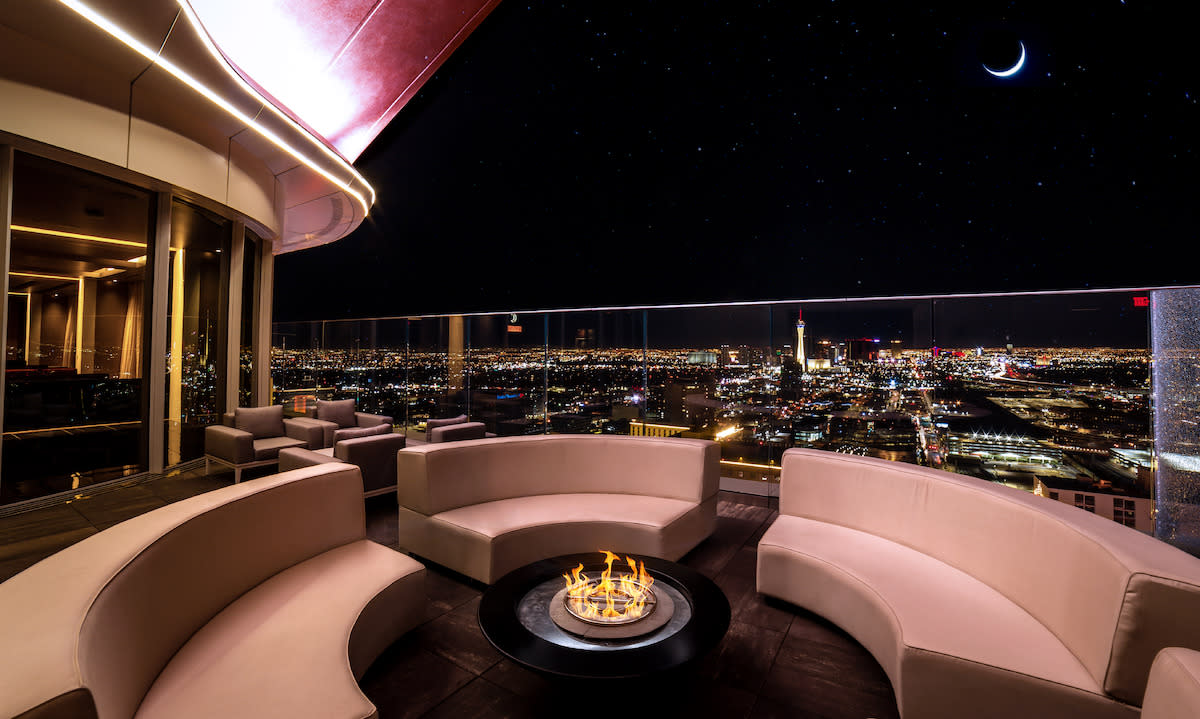 Legacy Club at Circa Resort & Casino
Now it's time to see a show. Go with a Vegas classic – Cirque du Soleil's original permanent show Mystère at Treasure Island. Or, if you're ready to move, dance the night away at the wonderland that is XS Nightclub at Encore.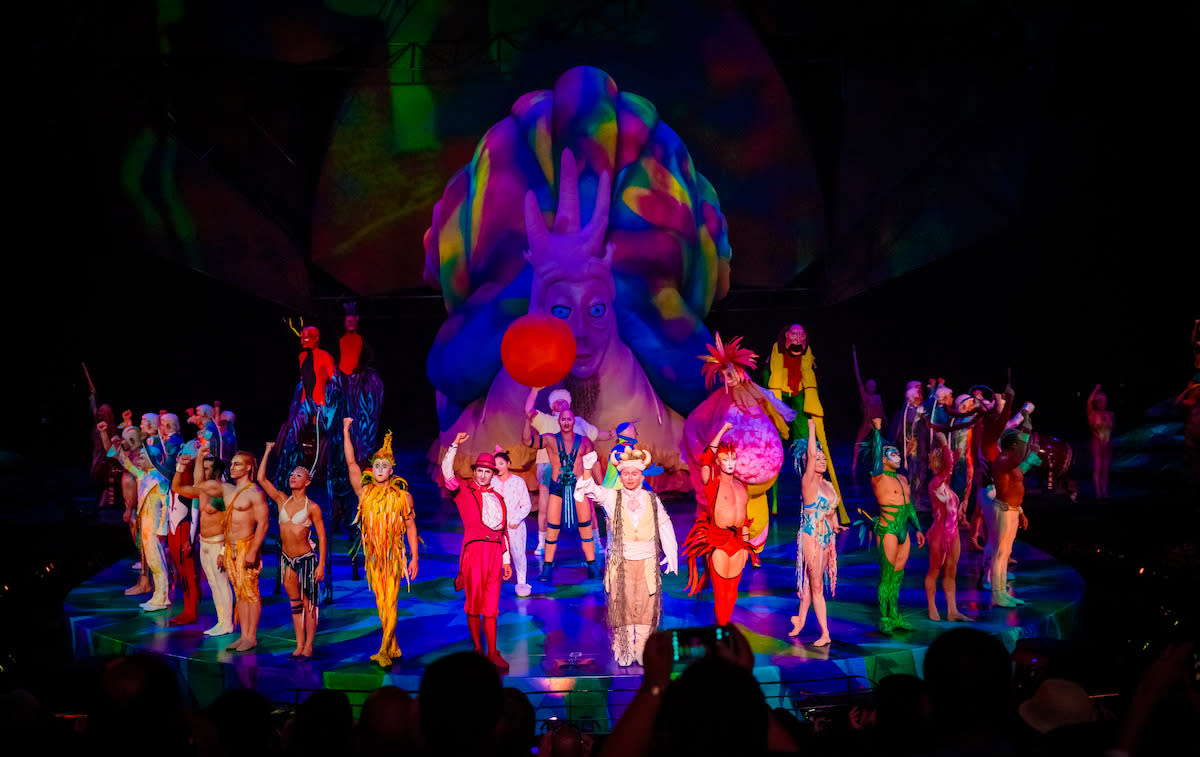 Mystère at Treasure Island
Selfcare Saturday: Spa Treatments and Retail Therapy
Wake up ready for a new day in paradise by enjoying breakfast at Café Americano at Caesars Palace. Grab a refreshing Rossini and an Italiano 24 – basically, avocado toast, but make it vacation-worthy by stuffing it with heirloom tomatoes, fresh mozzarella, truffle oil, and more.
Ready for some Zen yet? Find it at The Spa at ARIA Resort & Casino with its signature aromatherapy massage. Or get your blood flowing at Canyon Ranch at The Venetian Resort, Hotel & Casino with a yoga class or rock climbing, followed by well-earned spa time. (The spa menu includes over 150 services to choose from!)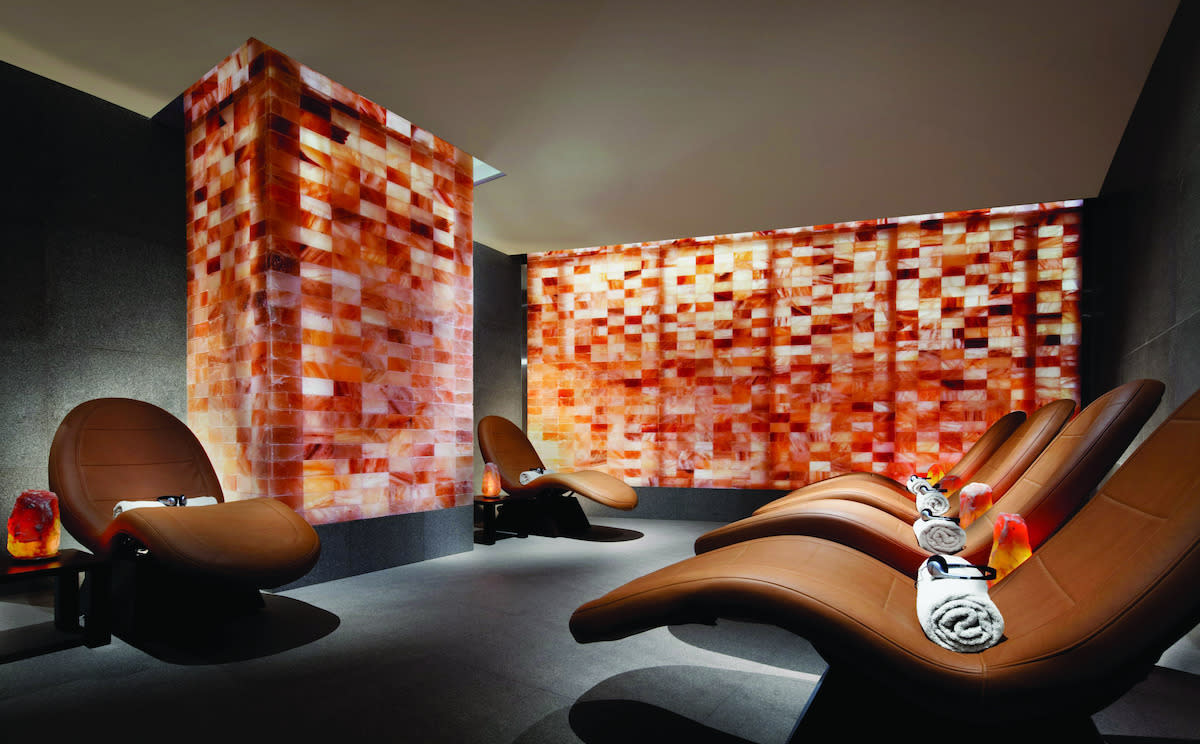 Canyon Ranch at The Venetian Resort, Hotel & Casino
Everyone knows that the best Vegas souvenir is fresh attire. And now that you're fully refreshed from your epic spa experience, you're ready to shop the luxury boutiques at Resorts World Las Vegas or the 250 shops and eight department stores at Fashion Show Las Vegas.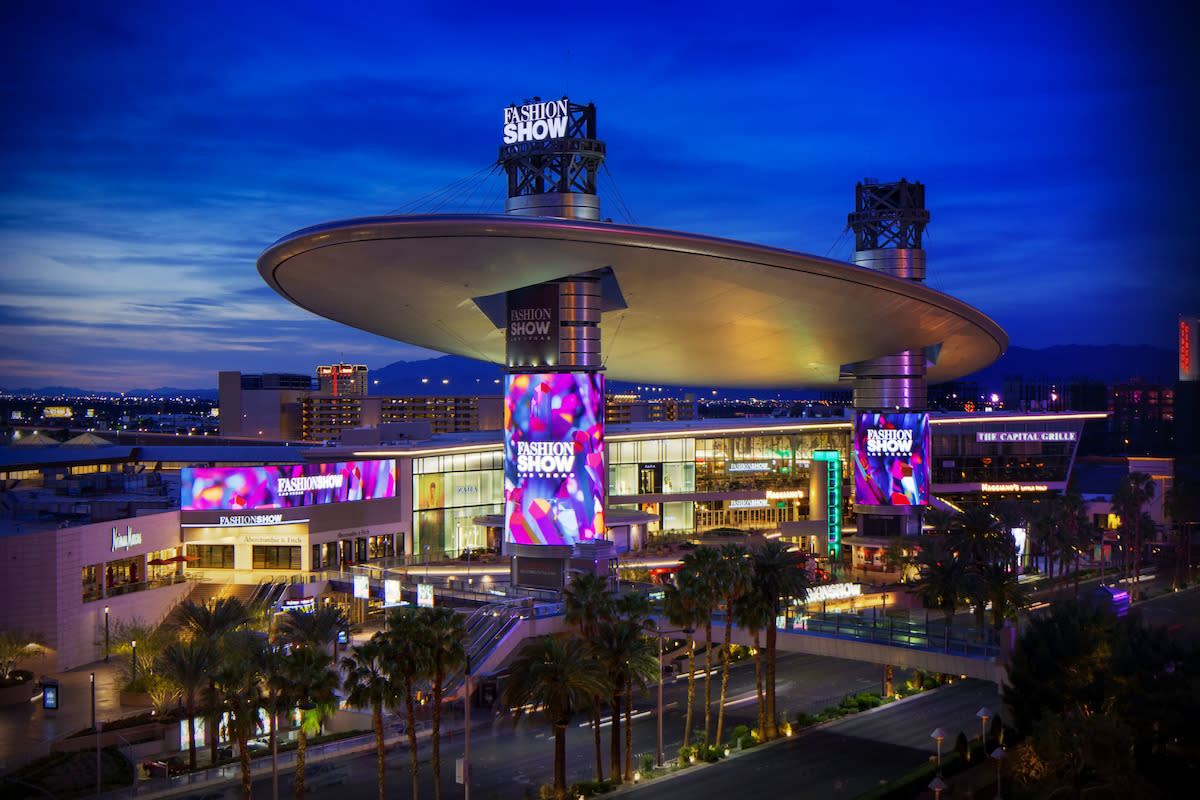 Fashion Show Las Vegas
Charged from your refreshing day, it's time for dinner at Larrea, located right off The Strip at the Panorama Towers. Browse the bountiful menu of small plates, fresh pizzas, and fun cocktails. Pick up a bottle of wine or a six-pack at the retail shop on your way out to another night of Vegas adventures.
An Extra-Sunny Sunday
After sleeping in a bit, head down to the Arts District for brunch at Makers & Finders, a restaurant known for its specialty coffee and brunch menu of mouthwatering "Latin comfort food." What is that exactly? According to Makers, it's something like The Shortie – eggs Benedict and espresso-braised Angus beef, baby kale, blistered tomato, and salsa verde Hollandaise.
Properly caffeinated and contently full, next up is your trip out to Red Rock Canyon, Nevada's first national conservation area. Just 17 miles from the Strip, Red Rock offers a scenic drive, miles of hiking trails, picnic areas, and plenty of nature to observe.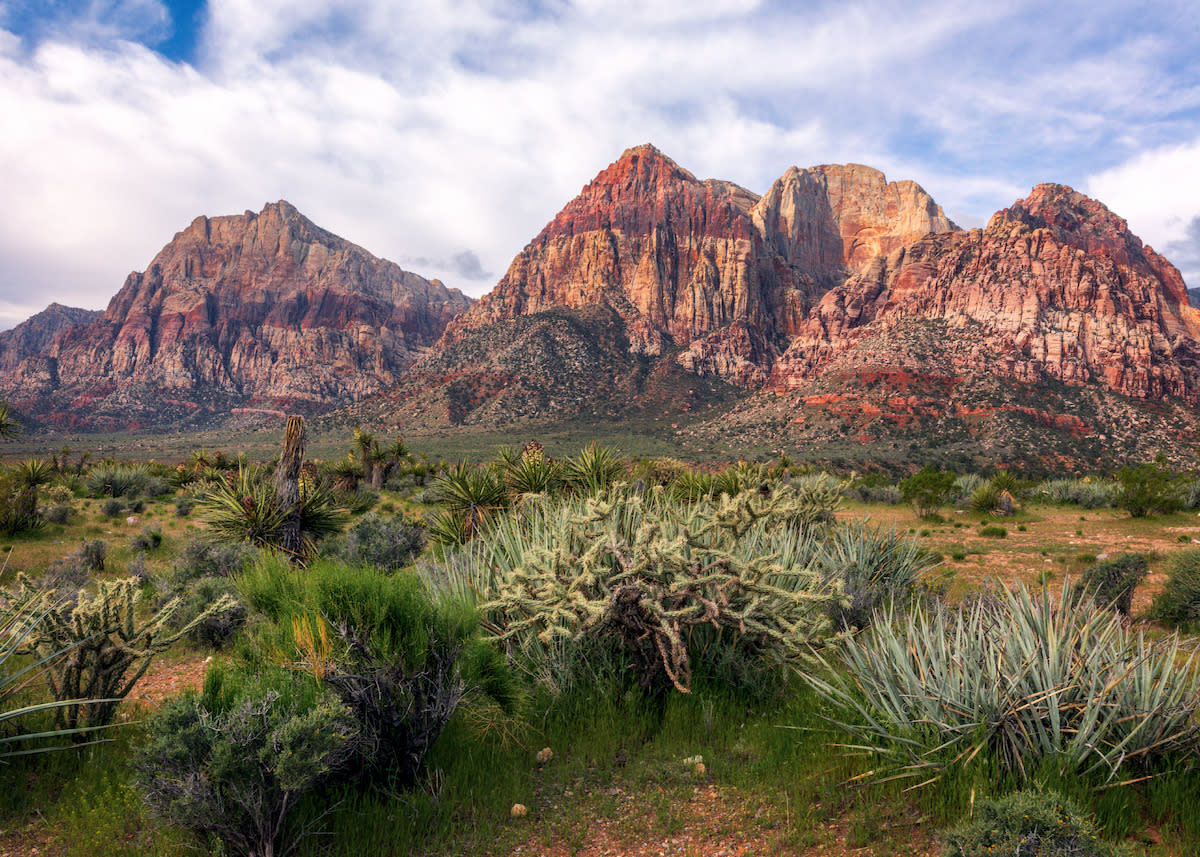 Red Rock Canyon
But, if you'd prefer a retreat that doesn't require hiking boots, sunbathe and dip in the sand-bottom pool at the Élia Beach Club at Virgin Hotels Las Vegas. (If you're staying at SAHARA Las Vegas, take note: The exclusive Alexandria rooftop pool has stunning views of the Las Vegas mountaintops.)
Now you're ready for a refreshing midday meal at Block 16 Urban Food Hall at The Cosmopolitan of Las Vegas. Order yellowtail handrolls with yukukosho and tekka spicy dipping sauce and wash it down with Junmai sake on tap from Tekka Bar: Handroll & Sake.
In Vegas, What Happens Here, Only Happens Here, and you're getting the photo to prove it. As the sun sets on your trip, pose under the legendary Welcome to Fabulous Las Vegas sign on your way out of town.
Fortunately, there's no need to say goodbye for too long. Every visit to Las Vegas holds new possibilities and so much more to experience. So, what are you waiting for? Book your long weekend in Vegas today.