If you're a hockey fan, you know how exciting it is to see a game in person. Now, imagine that experience in a place where the action never stops. A place that creates the same nonstop excitement you see on the ice — before, during and after the game. In Las Vegas, It. Is. Always. On.
Are you ready? This is more than just watching a hockey game. It's an all-day power play in The Greatest Arena on Earth™.
Here, you call the shots. You can wear your favorite team's jersey or your hottest outfit. You can put on makeup or apply all the face paint you want.
No matter who you root for and regardless of the score, in Las Vegas, you've already won. That's because you're about to experience what it's like to be a sports fan in the city that takes energy to a whole new level.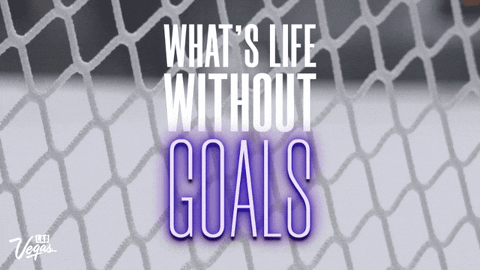 But first, just like the players, you need to be ready. Create a game plan for you and your group. Map out your meal beforehand and think about your postgame "celly" spots. And just like a hockey game, things can move at a fast pace, so it won't be long until it's time to put that game plan into action. Game on!
FIRST PERIOD
The first period of your night at a Hockey Game starts long before the puck drops. Start with some true, Only Vegas "ax"-tion at Dueling Axes inside AREA15, where you can safely toss hatchets. Or head over to the Pinball Hall of Fame on the Las Vegas Strip, featuring 25,000 square feet of classic machines waiting for you to show off your pinball wizardry. And what better place for a hockey pregame cocktail than one of the three minus5 ICEBAR locations in Las Vegas! Chill out at Mandalay Bay, The Venetian or The LINQ Promenade. In the clip below, VEGAS ON gives you an inside look showcasing how literally everything – walls, seating and even drinking glasses – is made out of ice.
THIRD PERIOD
After the game, head to Downtown Las Vegas for cocktails and more in the Fremont East Entertainment District. Here, you'll find music clubs, lounges and bars with handcrafted brews, restaurants, boutiques, and other arts and entertainment venues perfect for celebrating after any game.
OVERTIME
In Vegas, a great sports experience always goes into overtime. When the game ends, the nightlife scene keeps the party going. Zouk Nightclub at Resorts World features some of the world's top DJs, and XS Nightclub at Encore Las Vegas attracts A-list performers, celebrities and partygoers to its sensational and over-the-top scene.
Here, you're always the No. 1 star. Book your trip to Las Vegas today and see your team play in The Greatest Arena on Earth™.