If you're a hockey fan, you know how exciting it is to see a game in person. Now, imagine that experience in a place where the action never stops. A place that creates the same nonstop excitement you see on the ice — before, during and after the game. In Las Vegas, you'll experience an entirely unique experience and discover a new meaning to the phrase "sports fan". But first, just like the players, you need to be ready. Read on for the perfect game plan for hockey night in Vegas!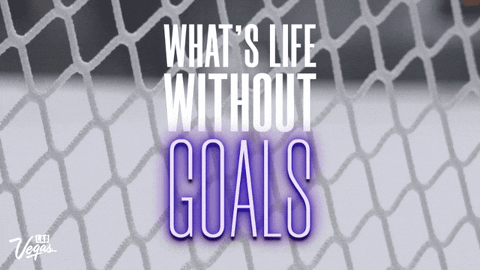 FIRST PERIOD
The first period of your night at a Hockey Game starts long before the puck drops. Start with some true, Only Vegas "ax"-tion at Dueling Axes at AREA15 where you can safely toss hatchets. Or head over to the Pinball Hall of Fame on the Las Vegas Strip, featuring 25,000 square feet of classic machines waiting for you to show off your pinball wizardry. Then immerse yourself in Knights memorabilia, arcade games, and the best local Canadian brews, head over to the Knight Time Hockey Bar at M Resort Spa & Casino. And what better place for a hockey pregame cocktail than one of the three minus5 ICEBAR locations in Las Vegas! Chill out at Mandalay Bay Resort & Casino, The Venetian Resort Las Vegas or The LINQ Promenade. In the clip below, VEGAS ON gives you an inside look showcasing how literally everything – walls, seating and even drinking glasses – is made out of ice.  
SECOND PERIOD
Follow that up with a pregame meal at a rooftop bar and restaurant, BrewDog Las Vegas. Enjoy the best views of the Las Vegas boulevard with one of 30 craft beers and exclusive brews of the on-site microbrewery. Then, it's time for the game. Make sure you arrive a little early and don't miss the league's best pregame show. Cheer your loudest while you watch your team on the ice, surrounded by the most electric atmosphere in pro hockey. 
THIRD PERIOD
After the game, head to Downtown Las Vegas for cocktails and more in the Fremont East Entertainment District. Here, you'll find music clubs, lounges and bars with handcrafted brews, restaurants, boutiques, and other arts and entertainment venues perfect for celebrating after any game.
OVERTIME
In Vegas, a great sports experience always goes into overtime. When the game ends, the nightlife scene keeps the party going. Zouk Nightclub at Resorts World Las Vegas features some of the world's top DJs, and XS Nightclub at Wynn Las Vegas attracts A-list performers, celebrities and partygoers to its sensational and over-the-top scene. 
Book your trip to Las Vegas today and see your team play in The Greatest Arena on Earth™. Browse all the latest sporting events taking place in the destination here.