Está en Las Vegas este fin de semana y está listo para la FIESTAAAA. Por supuesto, el Strip viene a la mente, pero en el centro de Las Vegas (DTLV) encontrará una excitante mezcla de nuevas y viejas experiencias de Vegas. 
Explore estas 10 experiencias únicas.
1. EXPERIMENTE UNA NUEVA TORRE EN EL DOWNTOWN GRAND
La recientemente abierta Gallery Tower conjunta arquitectura contemporánea con diseño moderno. Quédese en un cuarto acolchonado virtual con tecnología de vanguardia, funciones de realidad aumentada y experiencias virtuales.
2. COMPRE, BEBA, COMA EN CONTAINER PARK
Container Park es un centro comercial a puertas abiertas construido con contenedores de transporte. Eche un vistazo a la variedad de experiencias para cenar, tiendas de moda locales y más.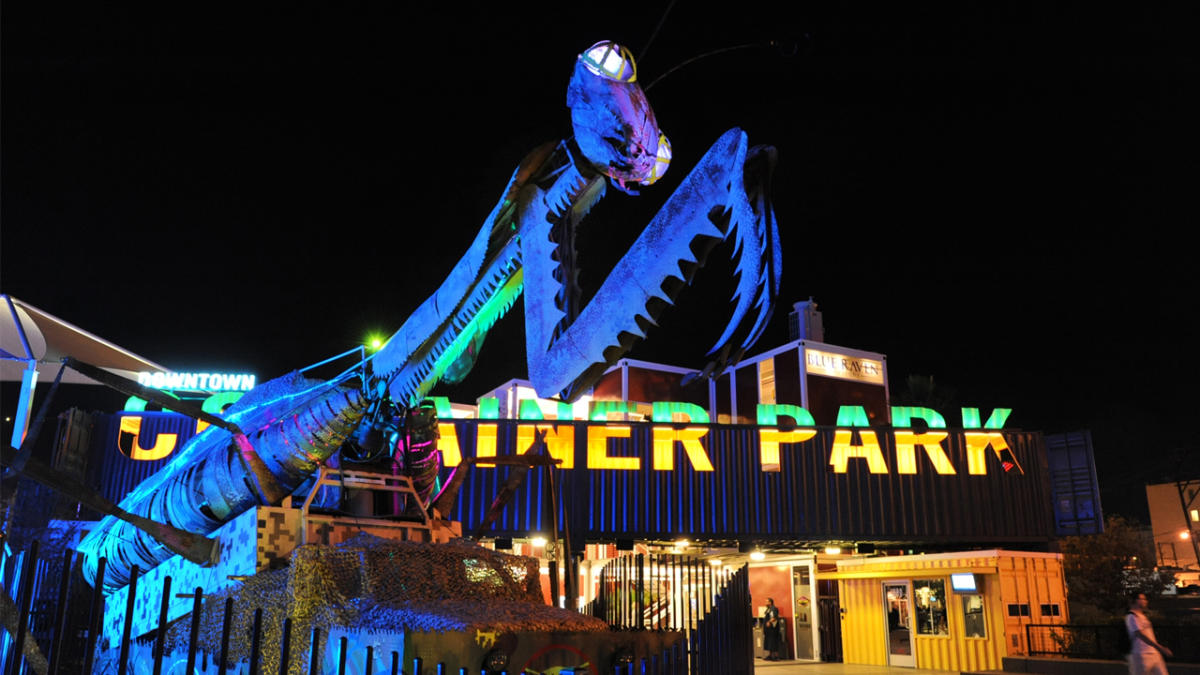 3. EL TEQUILA SE TOMA EN LUCKY DAY
El bar más nuevo de la cuadra, Lucky Day muestra una variedad interminable de mezcales raros, pequeños lotes de tequila, cócteles de autor y degustaciones de salsa y guacamole. Asegúrese de observar el arte excéntrico y llamativo que adorna las paredes.
4. EXPERIMENTE EL RESORT DOWNTOWN MÁS NUEVO
Circa Resort & Casino abrió sus puertas el 28 de octubre, ¡y es una experiencia para no perderse! El nuevo complejo turístico aloja las mayores apuestas deportivas del mundo; un anfiteatro en la terraza con seis piscinas llamadas Stadium Swim; cuatro restaurantes nuevos, y el Garage Mahal, el centro de transportes con la tecnología más avanzada en Las Vegas.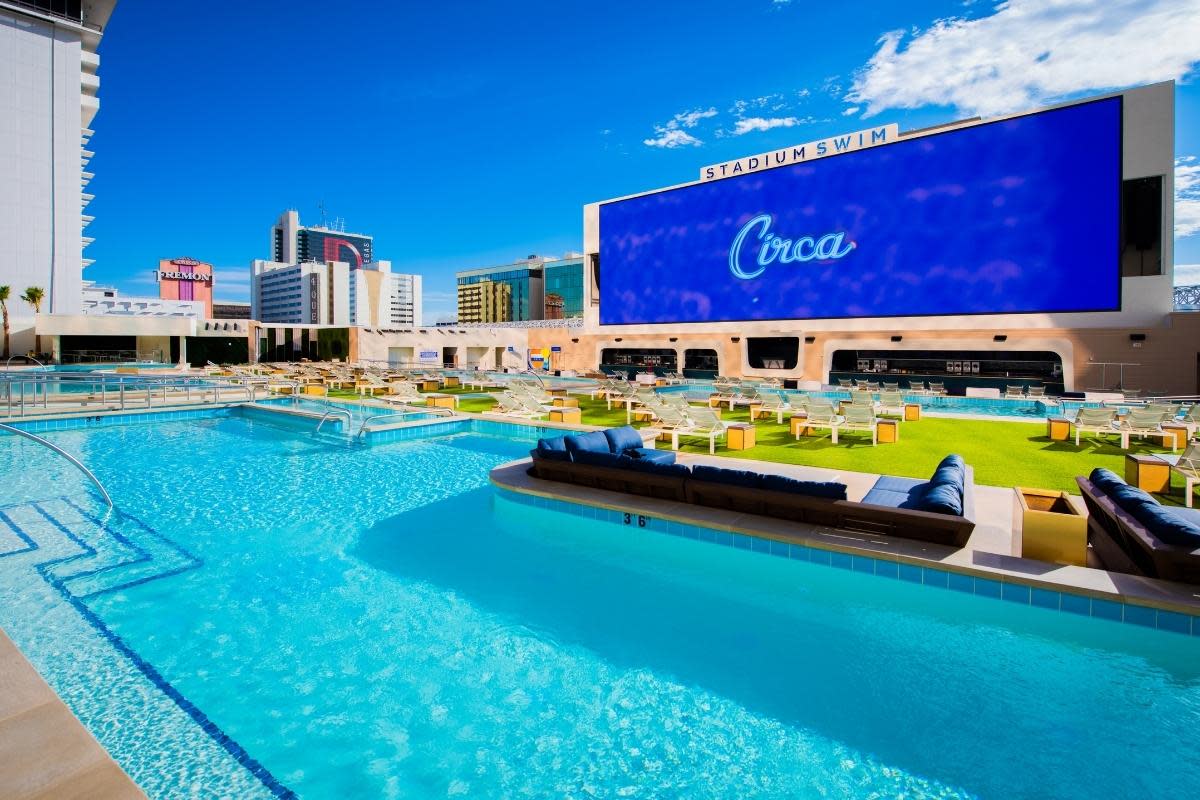 5. HOTEL APACHE EN BINION'S
Conocido por sus apariciones fantasmagóricas, Hotel Apache está disponible para una estadía espeluznante. Reserve una habitación en el mismo hotel que ocuparon alguna vez estrellas clásicas de Hollywood como Clark Gable, Lucille Ball y Humphrey Bogart.
6. LLEVE A SU CITA A HUGO'S CELLAR
Este restaurante clásico del centro en Four Queens  es una fácil elección para una noche de pareja. Hugo's Cellar sirve la cocina de carne a la vieja escuela, y ostenta una carta de vinos impresionante. ¿Y la mejor parte? Todas las mujeres son recibidas con una rosa.
7. PRUEBE LA TIROLESA EN EL SLOTZILLA
La tirolesa de SlotZilla está llevando el centro de Las Vegas a nuevas alturas. Suba 11 pisos para una experiencia en la calle Fremont con una vista aérea de toda la acción. Los pasajeros viajan "estilo Superhéroe" por las tirolesas hasta 64 km/h; los que buscan aventuras amarán esta atracción.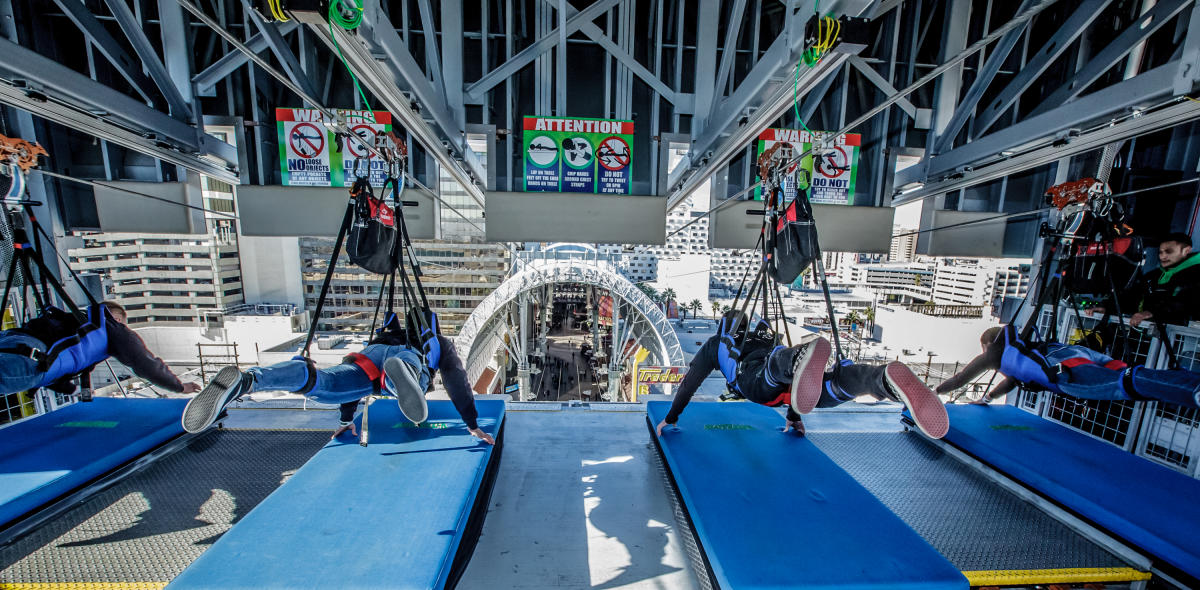 8. CONSIÉNTASE EN EL RESTAURANTE CON AMBIENTE LGBTG, THE GARDEN
The Garden es un salón íntimo, elegante y reservado localizado en el Distrito de las Artes, que ofrece tragos artesanales, comidas ligeras y una atmósfera tentadora.
9. VISITE EL NEON MUSEUM
Si está interesado en conocer un poco acerca de la historia de Las Vegas, tiene que ir al Neon Museum. El museo colecciona y restaura letreros de neón antiguos y los expone en su "Neon Boneyard". La galería incluye letreros clásicos como: Lucky Cuss Motel, The Silver Slipper, Society Cleaners, Binion's Horseshoe y más.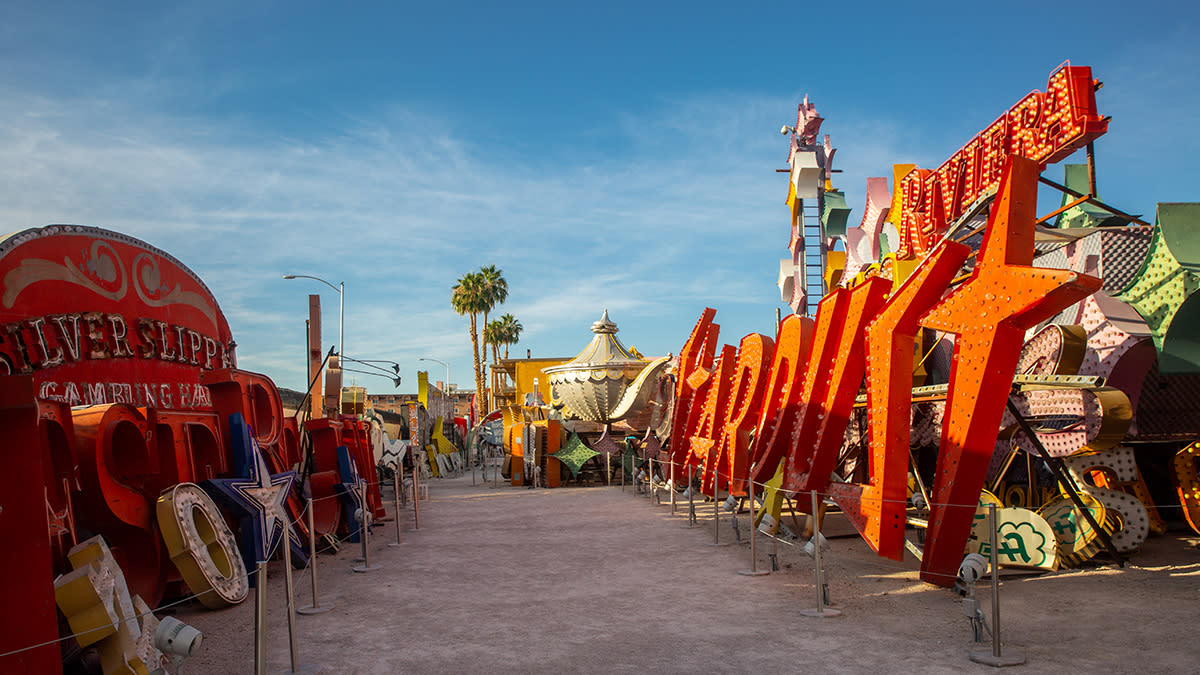 10. COMIDA DE ALMA ITALIANA EN EL DISTRITO DEL ARTE
Esther's Kitchen del chef condecorado James Tree ofrece platos caseros italianos de temporada junto con algo del mejor pan que comerá en su vida. Abre diariamente para la cena, de lunes a viernes para el almuerzo y los fines de semana para el brunch; disfrute su comida y tragos artesanales en el patio exterior.